PRE-SALE: 2020 Moon Phase Calendar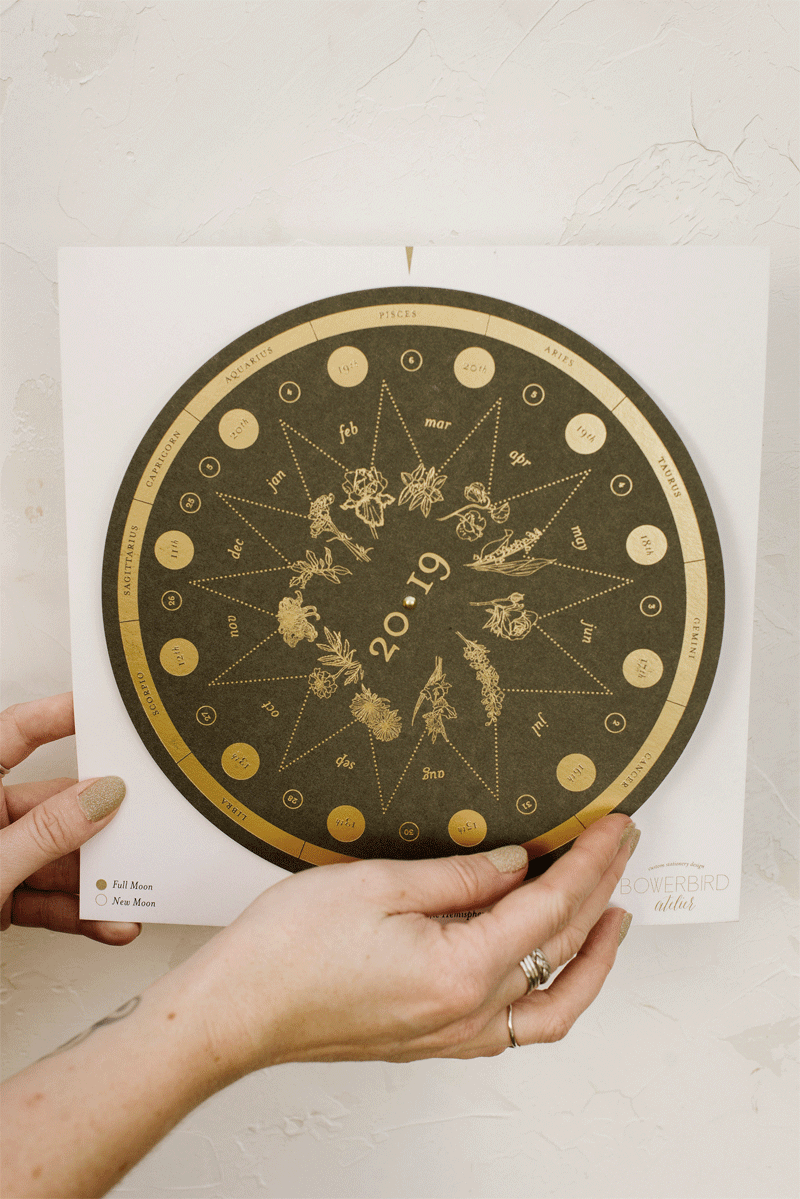 PRE-SALE: 2020 Moon Phase Calendar
THIS IS A PRE-SALE ITEM.
Calendars will ship in December of 2019!
This unique circular calendar has all of the info you need to be on top of the moon phases for 2020 in the Northern hemisphere! The calendar features full and new moon phases for each month, designed in a circular format that can be turned along with the Earth. It also indicates the astrological sign the moon is in, as well as the flower for each month of the year, with illustrations from the Fleurot deck.
This 8" circular calendar is foil printed in metallic gold on a charcoal cardstock, and attached via a gold brad to a 9x9" cardstock undersheet.
Pre-Sale Closes October 28th!